Welcome to Mortice Deadlock's home page
You can view my full website, which includes pictures of an adult nature, or just view a summary with just my personal details and 'clean' pictures.

By viewing the full site you confirm that you are of a suitable age to be legally viewing adult material.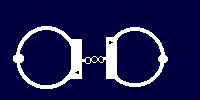 ---

Internet Content Rating Association rating of a web site prevents kids from stumbling over naughty stuff on the web, such as this site, if an adult has taken suitable measures to restrict their web browser - take a look for more information.
---
Mortice Deadlock <mortice@mortice.org>